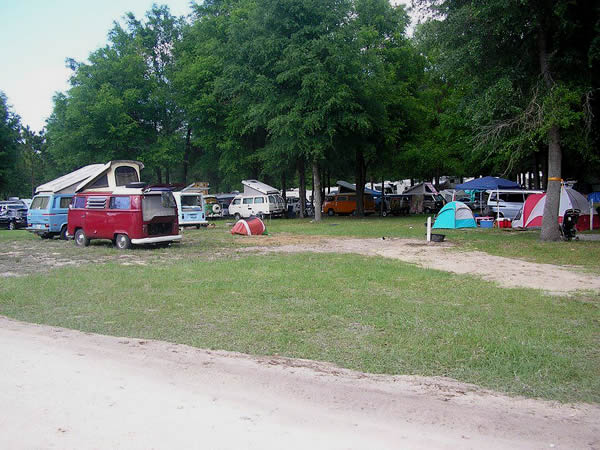 Farm to Family is back! April 3rd, 4th, and 5th, 2015
Gates open Thursday April 2nd for extended camping
Show time is Friday April 3rd at 2:00pm
The April Line Up and Schedule

Advance Ticket Sales
will make Farm to Family Strong
Early Bird Special $35 until Feb 28th
Advance $45 until March 31st, and Gate is $55
All ticket price options are available online now.
For Sunday only - $15 at the gate on Sunday
Ticket prices include admission to event, primitive camping, and all taxes and fees
Extended primitive camping on Sunday night requires a visit to
Ellie Ray's Camp Office to pay for the additonal night.
Directions
Buy Tickets on line
Ticket Outlets in the area
RV Reservations

Cash only at the Gate

Cash only at ticket outlets

The moon is full on Saturday the 4th. A perfect full moon weekend. The new location is fabulous. Beautiful Oaks shading acres of primitive camping and the Farm to Family stage and Vendor Row will be right there in the middle of it.
Farm to Family at Ellie Rays RV Resort. From High Springs 30 minutes, Alachua 42 minutes, from Gainesville 56 minutes.
GPS address is: 3349 NW 110th Street, Branford, FL 32008
This site is truly a gift for Farm to Family. Ellie Rays is on the Santa Fe. To my eye, it is the best river landing I have seen. It is about 1/2 mile up stream from the Suwannee on a wide and deep Santa Fe river.
The stage is drawn in on the picture below. It is not there yet, we have to move it. But that is where it will go.