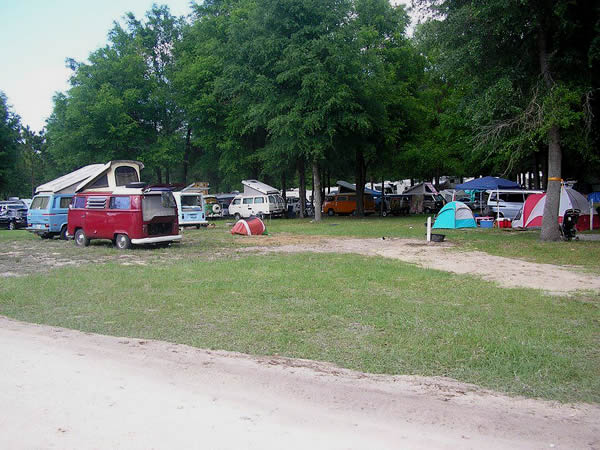 UPDATE: HELP BRING THE SHOWS BACK It is now the end of September 2014. The place we were negotiating with was Otter Springs. It is not going to work out at Otter Springs as we had hoped. So at this time we are back to "Square One" in the search for a new location. It is now clear to me that looking for a location that has a lot of RV sites is not ideal. What we really should be looking for is beautiful land with plenty of shade trees, and we should be thinking about buying land or leasing land pending county appoval and permitting.
I think going after a permitted location with RV sites in place seemed like a good short cut, but with those luxuries comes restrictions and surprises spawned from the operators of those turn key locations.
We need our own place. That is basically what Farm to Family has had from the beginning. We started in 2005 and did 48 shows on the Phoenix Rising Farm in Alachua, and then we went to Lowell's big acreage on 47 in Gilchrist County and did seven larger shows. Both location were on privately owned land, not land that was open to the public.
The search is going to continue, and you can help bring back the shows. You can be the extended eyes and ears for Farm to Family. If you see any signs advertising land for sale, write down the address and details that are on the sign. Come to this page when you get home, or from your smart phone, and click on this link:
HELP BRING BACK THE SHOWS. There you will find a form to take your information about land for sale, or land that you know could be leased.
For the few Farm to Family people that are available to continue the search not as much ground can be covered than would be if two thousand people were helping. Keeping an eye and ear open and letting us know when you see or hear something is huge. When ever you see anything come back to the web site and click on this link, HELP BRING BACK THE SHOWS, to send the info to Farm to Family. We will check out every lead. The link is also on the top of the right side bar.
We are going to get our own place and keep Farm to Family the way we all remember it to be. We will start off with Generators and eventually upgrade. Beautiful land in nature is what we want. We can do the rest. Help us find possibilities. Columbia County, Bradford County, Gilchrist County, Levy County Marion County, Union County, and Alachua County. We want to keep it local to the Gainesville area. Personally I would like to keep it within 50 minutes of the original Farm to Family site which was close to the intersection of CR 236 and CR 241
| | |
| --- | --- |
| | |
BELOW THIS POINT IS OLD INFORMATION

LONG OVER DUE UPDATE: August 10th 2014
It has been over two years that we have been searching for a location. The site in Williston that we were looking at is not going to work out because it is actually too small for us, but there is another site that is larger that has come to our attention. So I just wanted everyone to know that Farm to Family is still in the game. It is quite possible that we will have our first show before the year is out. I will not wait too long before I give a meaningful update. I hope that everyone is going to come out and continue to enjoy the Full Moon events. The venue we are looking at has plenty of room and lots of oak trees. It has over a hundred RV hook ups, a few cabins for rent and a couple of bath houses. It has been a long time since our last show in June 2012 but it is looking like we will be starting up again. If you want to send a message use this email don@farmtofamily.com
UPDATE August 10th 2013: A new update for you . . . The Levy County Site looks like the spot. The Newberry Location is not going to happen. Two other sites have been looked at. One was in Gilchrist County and the other in Levy County. It is near Williston. Takes about 35 or 40 minutes to NW Gainesville with traffic. The locaction is already permitted for what we want to do, and much infrastructure is in place. I will get some pictures for you and post them below.

Funding is the issue now. Farm to Family needs funding. A very sweet deal for anyone with the ability to become a backer. If you are such a person you should contact me direct at my email. don@farmtofamily.com.
Below are a few pictures. The first one is a composit of 4 pictures and to get it to fit in the space it had to be reduced a lot so it is kind of skinny, but it is a better view than one single picture would be.

ABOVE: View from stage looking toward the stage viewing area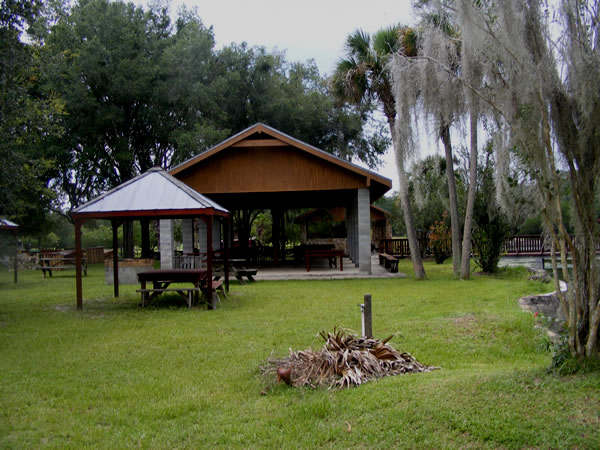 ABOVE: Part of Food Vending Area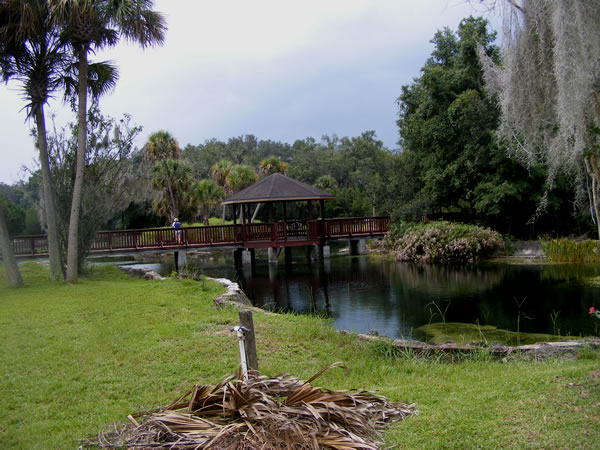 ABOVE: View of fishing pond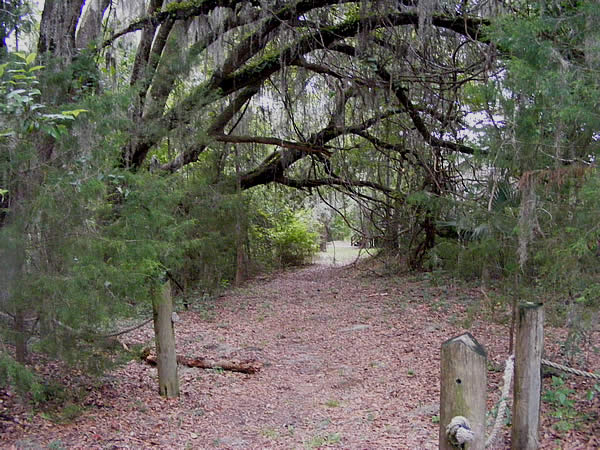 ABOVE: Walk to Quiet Camping